The holidays are over. It's a new year. For me this time of year is really boring. If it weren't for a new season of Justified and American Idol January would be positively bleak. Thank goodness for books. Curling up under a blanket with a good book makes the dreary winter months bearable for me (Seasonal Affective Disorder much?).
Gemma Halliday's Play Nice is a fast paced thriller that will help curb the winter blues.
She faked her death to escape life as an assassin. But now her enemies have tracked her down, and this time they want her to stay dead.
Anya Danielovich was a highly-trained killing machine in her former life. But that was a long time ago. Today she's just Anna Smith – a single, thirtysomething woman living in San Francisco with an undemanding day job, a loving, if dim-witted, dog, and a simple desire to lead a better life. But she's still haunted by her past – the people she killed, the mentor she betrayed, the woman she was. She's taken care to cover her tracks, but she's beginning to feel like she's being watched…
Nick Dade is a hired gun – the best of the best. He's read Anya's file inside-out and, after weeks of surveillance, he's ready to pull the trigger…until someone else beats him to the punch. With his agenda shattered, Nick suddenly finds himself thrown together with the woman he's been sent to eliminate. Who is she really? Who hired the second hit? And who can he trust? Together Nick and Anna find themselves embroiled in a web of deceit and desire as an unknown enemy – one with dangerous ties to Anna's former life, and a present-day political assassination – closes in. To unravel the truth, Anna must face her past even if that means risking both Dade's life and her own…for good this time.
With twists and turns as hair-pinned as San Francisco's Lombard street, Play Nice is chock full of character who don't… play nice that is. Half the time I wasn't even sure if the good guys (the hero and heroine) were any good at all. Both of them made their living as hired killers, working for their governments and themselves. But somehow Halliday pulled it off. I liked these people and rooted for them every step of the way.
If you like your thrillers fast with a touch of romance then Play Nice is for you. The only drawback for me was the closed door love scene, but the lack of bow chica wow wow didn't take away from my enjoyment of the characters and story. I know there are some who prefer a fade to black scene, I'm just not one of those.
I give Play Nice two hit men, a slow but adorable boxer, only one bullet left, and a locator chip. This is one read to get your heart thumping and bring the feeling back into your freezing toes.
For more books to warm up your winter days (and nights) pop on over to the home of The Book Review Club.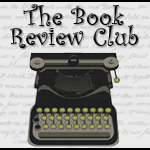 Click icon for more
book review blogs
@Barrie Summy