It's February… the month of L
VE so it's only fitting that I should review a love story. A very unusual love story with a very unusual couple.
The year is 1881. Meet the Mackenzie family–rich, powerful, dangerous, eccentric. A lady couldn't be seen with them without ruin. Rumors surround them–of tragic violence, of their mistresses, of their dark appetites, of scandals that set England and Scotland abuzz.
The youngest brother, Ian, known as the Mad Mackenzie, spent most of his young life in an asylum, and everyone agrees he is decidedly odd. He's also hard and handsome and has a penchant for Ming pottery and beautiful women.
Beth Ackerley, widow, has recently come into a fortune. She has decided that she wants no more drama in her life. She was raised in drama–an alcoholic father who drove them into the workhouse, a frail mother she had to nurse until her death, a fussy old lady she became constant companion to. No, she wants to take her money and find peace, to travel, to learn art, to sit back and fondly remember her brief but happy marriage to her late husband.
And then Ian Mackenzie decides he wants her.
And when Lord Ian decides something it's decided. I love an unusual hero and Ms. Ashley delivers a gem. He's sweet, handsome, misunderstood, vulnerable, determined, and he has Asperger's. The most striking moments in the book are when we're in Lord Ian's point of view. Ashley drops us deep into the varied and unpredictable shades of the autism spectrum and in doing so gives us a better understanding of how an autistic mind works. I loved this hero.
Not to be upstaged by her partner, our heroine, Beth (awesome name BTW), seems to not only understand Ian's mind, but enjoys how truly marvelous he is. She's strong, vibrant, and a little on the unusual side herself. Ashley gives Beth a back story that fully supports and makes Beth's acceptance of Ian's quirks believable. I loved her as much as I loved Lord Ian. Really if you want a truly unique spin on traditional romance tropes give this book a try. You won't be disappointed. I give The Madness of Lord Ian Mackenzie a delicate Ming vase and 4 Mad Mackenzie's. This one's going on my keeper shelf.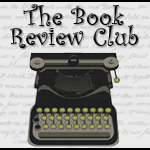 Click icon for more
book review blogs
@Barrie Summy